The railways offer plenty of great walking routes. Whether it's enjoying a breezy coastal walk or a gentle country stroll, trekking long distance routes or scrambling amidst the majestic mountains, Scotland's breathtaking landscape and overwhelming spirit of place will refresh and enliven your senses. Get active and explore Scotland's great outdoors. Walk through lush forests, amble along sandy white beaches or summit spectacular mountains. Many people who are visiting Scotland to see family, friends or attend a wedding will combine it with a walking trip – you're sure to return with many photographs!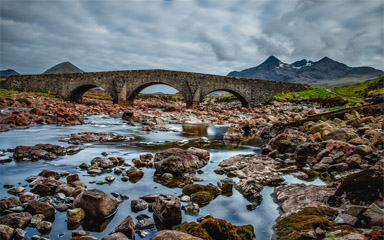 Range of walks
Whatever type of walking routes you enjoy, from a short stroll with the kids to a trek through wilderness areas viewing the historical railway lines, Scotland provides lots of options and the opportunity to experience stunning scenery, wonderful wildlife and captivating culture.
Cairngorms
The extensive path networks in the glens and forests surrounding the high Cairngorms make this area perfect for relaxing walks. Marked trails lead through woods, moors and by rivers and lochs, often with views of the surrounding mountains.